We are a small hobby kennel and are dedicated to this lovely breed. . We keep our numbers down, since our dogs are also our companions and live in the house with us.  We currently have six Shelties involved in conformation. All have AKC points except for the three puppies.                                                              Most of our dogs are owner handled by my husband Ron and our granddaughter, Lauren. He has put almost all the points on our dogs. Our Lucy is a Champion and Lauren finished Ricky  as a Champion in 2004, by winning two majors with him.. Ron also won 2 Best of Breed with our very own homebred Laurelen Baby Dill Pickles. We have had group placements also. Our granddaughter Lauren has been handling dogs in conformation since she was eight years old. She is  now almost nineteen  and becoming very successful. She also did well in Jr. Showmanship, and is proud to have placed third in open Jrs. at the 2003 ASSA ,and also at the 2006 , National Specialty. We hope that she continues doing well, as she is a very gifted handler . Our goal is to produce Quality dogs who are sound and have great temperament. We certainly love this wonderful breed, and hope that we can make some kind of contribution to its future.

We have some young ones coming up that we hope will continue to hold their promise.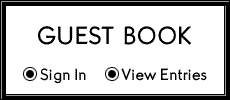 Dogs we share with Whiteoak

Home of CH "Ricky" and CH "Lucy" and now, CH "Little Ricky"

Members of the American Shetland Sheepdog Association

                   Cincinnati Shetland Sheepdog Club